Resolve FM
Resolve FM is a leading provider of technical facilities and property management services. We have built a strong reputation over 45 years as a leading provider of technical facilities and property management services. With commercial and government organisations recognising the value of outsourcing, we have focused on developing capabilities to service the more technically demanding, 'hard service' operations.
---
Corrective Services NSW
Corrective Services NSW (CSNSW) delivers professional correctional services and programs to reduce re-offending and enhance community safety. As an important element of the criminal justice system, we manage remand and sentenced inmates as well as offenders in the community. The public may be surprised to learn that there are nearly twice as many offenders in the community than in our correctional facilities.
>>Read more about Corrective Services NSW
---

Lifestart – Inclusion for children living with disabilities
Lifestart, a registered charity, provides early childhood intervention and school aged services to children with additional needs, including Down syndrome, Autism Spectrum Disorder, global developmental delay and rare genetic disorders. Lifestart provides a family centred approach to meeting the needs of children living with disability and their families.
---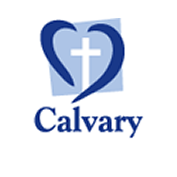 Calvary Health Care
Calvary Retirement Community Ryde has at its foundation the long history of compassionate caring passed on to us by the Sisters of the Little Company of Mary through LCM Health Care. We aim to create a distinctive community, where the uniqueness of each resident is respected and celebrated, and compassion is exercised by all.
>>Read more about Calvary Retirement Community Ryde
---
Ripples Leisure Centre
Ripples Leisure Centre has been open for more than 17 years now and is still providing quality customer services, with knowledgeable, qualified, caring and friendly staff.
>>Read more about Ripples Leisure Centre
---
Pirovic Family Farms
At Pirovic Family Farms we have been producing eggs over 47 years and our pride and commitment in supplying fresh eggs on a daily basis has built a reputation in the marketplace and also amongst our peers for quality, service and employing the world's best practice in terms of technology, husbandry, welfare and product quality.
>>Read more about Pirovic Family Farms
---
NSW State Records
State Records is the NSW Government's archives and records management authority. We manage the NSW State archives collection and set the rules and provide guidance on the management of official records. Our off-budget Government Records Repository (GRR) provides records storage services to the public sector. We are part of the Department of Finance and Services.
>>Read more about NSW State Records.
---
Juvenile Justice NSW
Juvenile Justice NSW supervises and cares for young offenders in the community and in detention centres. It provides youth justice conferences for young offenders referred by police or the courts.
>>Read more about NSW Juvenile Justice
---
Shalom College – UNSW
Shalom College is a non denominational college that has earned its high reputation as being one of the more academic, culturally diverse and supportive university residential colleges. Its popularity is influenced by its outstanding facilities, excellent on-campus location and commitment to providing healthy quality meals.